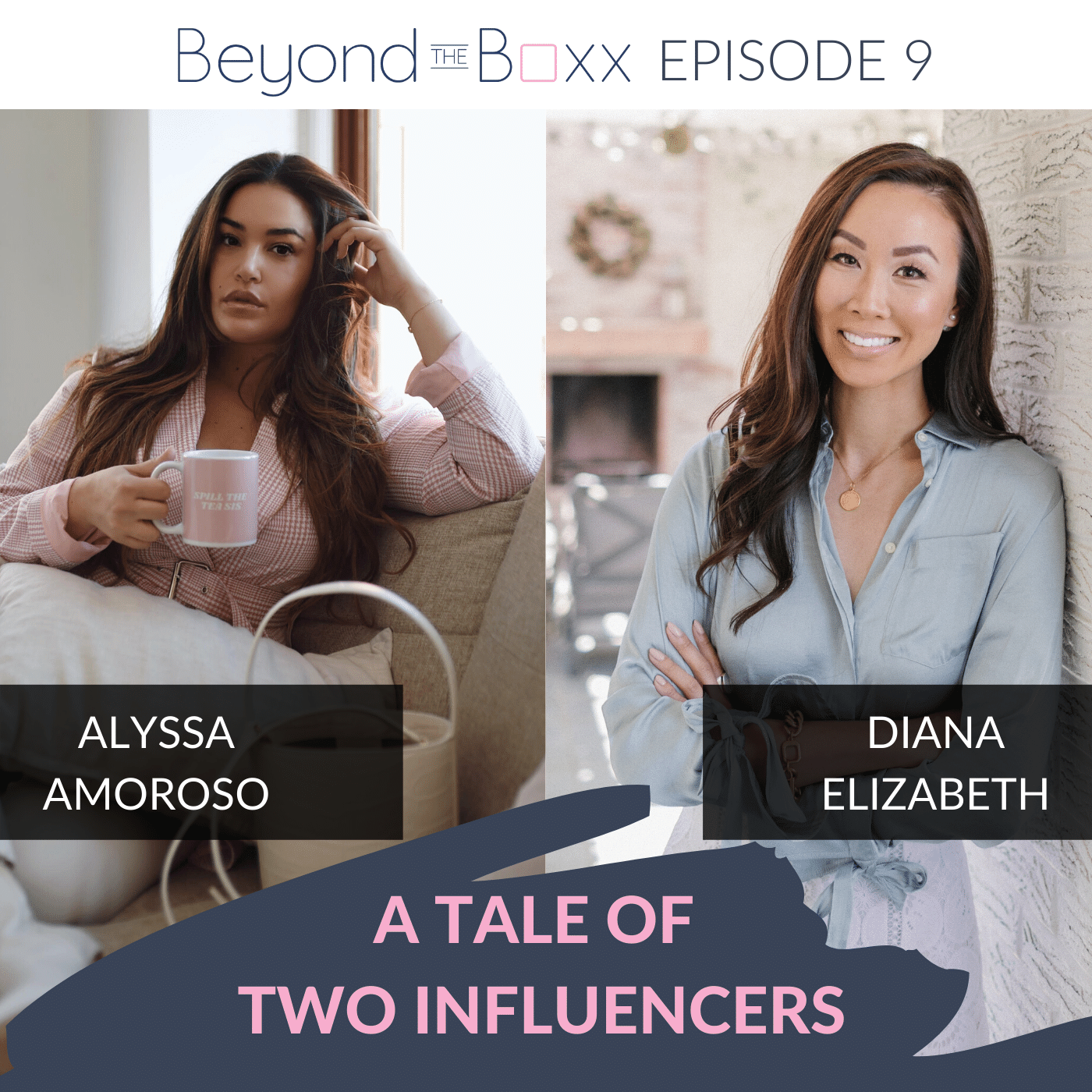 On today's episode of Beyond the Boxx, Sherri Langburt is joined by two influencers whose respective journeys she's followed from the beginning. Their creativity, ambition and moxie are awe inspiring. Listen in as Diana Elizabeth and Alyssa Amorsso share their insights from the influencer perspective as we head into a new decade of influencer marketing.
Diana Elizabeth Steffen is a former journalist, a lifestyle blogger and small business owner. She holds a B.A. in journalism from The University of Arizona and has served as a red-carpet reporter and ghostwriter for E! and a reporter for The Arizona Republic. In 2006 she opened her graphic design boutique, Silver Spoon Studio, and went on to launch Diana Elizabeth Photography. She continues to exercise her journalism skills via her blog, www.dianaelizabethblog.com - where she covers lifestyle, photography, travel and other interests, including life as an entrepreneur, with camera in hand.
Alyssa Amoroso is the force behind the influential brand, Publyssity, which spans across multiple digital verticals - Publyssity.com (blog), ShopPublyssity.com (merchandise), The Publyssity Podcast, and @Publyssity on Instagram. She is a standout voice in the multifaceted and ever-changing millennial space.
Aside from being a NYC-based social influencer and public figure, Alyssa is a former public relations, marketing and communications professional. Her strong professional background shines through her work, whether it be content creation, verbal communications or ideating.