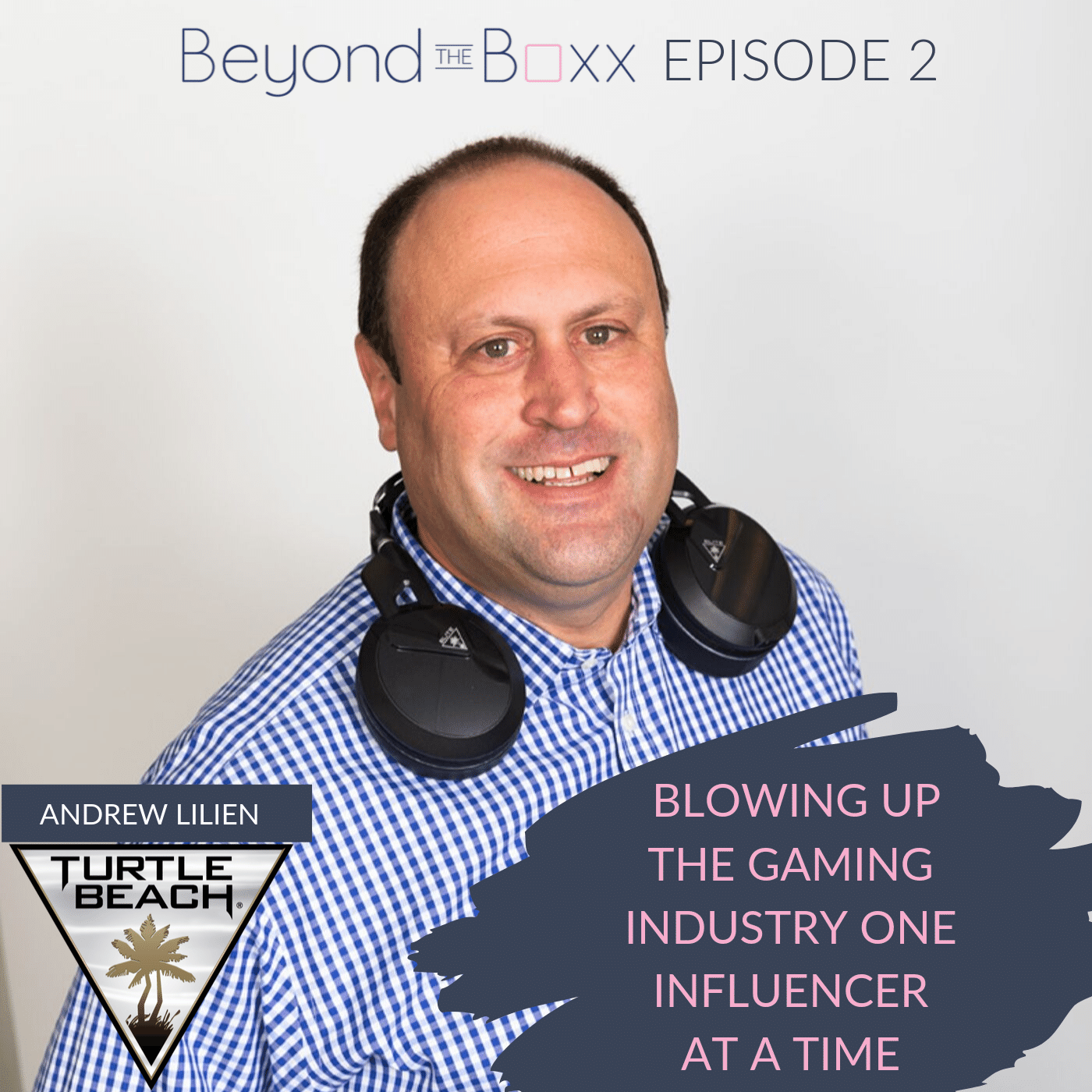 This week's guest on Beyond the Boxx is Andrew Lilien, Vice President of Marketing at TURTLE BEACH CORPORATION.  
Andrew Lilien has 20-plus years of brand, consumer and retail marketing experience. During the past eight years with Turtle Beach he's developed and launched numerous innovative marketing programs, including developing and placing over 20,000 interactive displays globally that increase consumer product trial to drive sell-through at retail.
As Turtle Beach's Vice President of Marketing, Andrew oversees all retail and consumer facing initiatives, including new product introductions and launches; media campaign planning and execution; brand, trade and digital marketing; communications, social media and events.
Prior to joining Turtle Beach Andrew worked at ESPN, Fleer Trading Cards and National Media Group – a leading sports marketing agency, and has also consulted for Sports Illustrated Kids and Parents Magazine. Andrew holds a Bachelor's degree in Journalism from The Ohio State University.