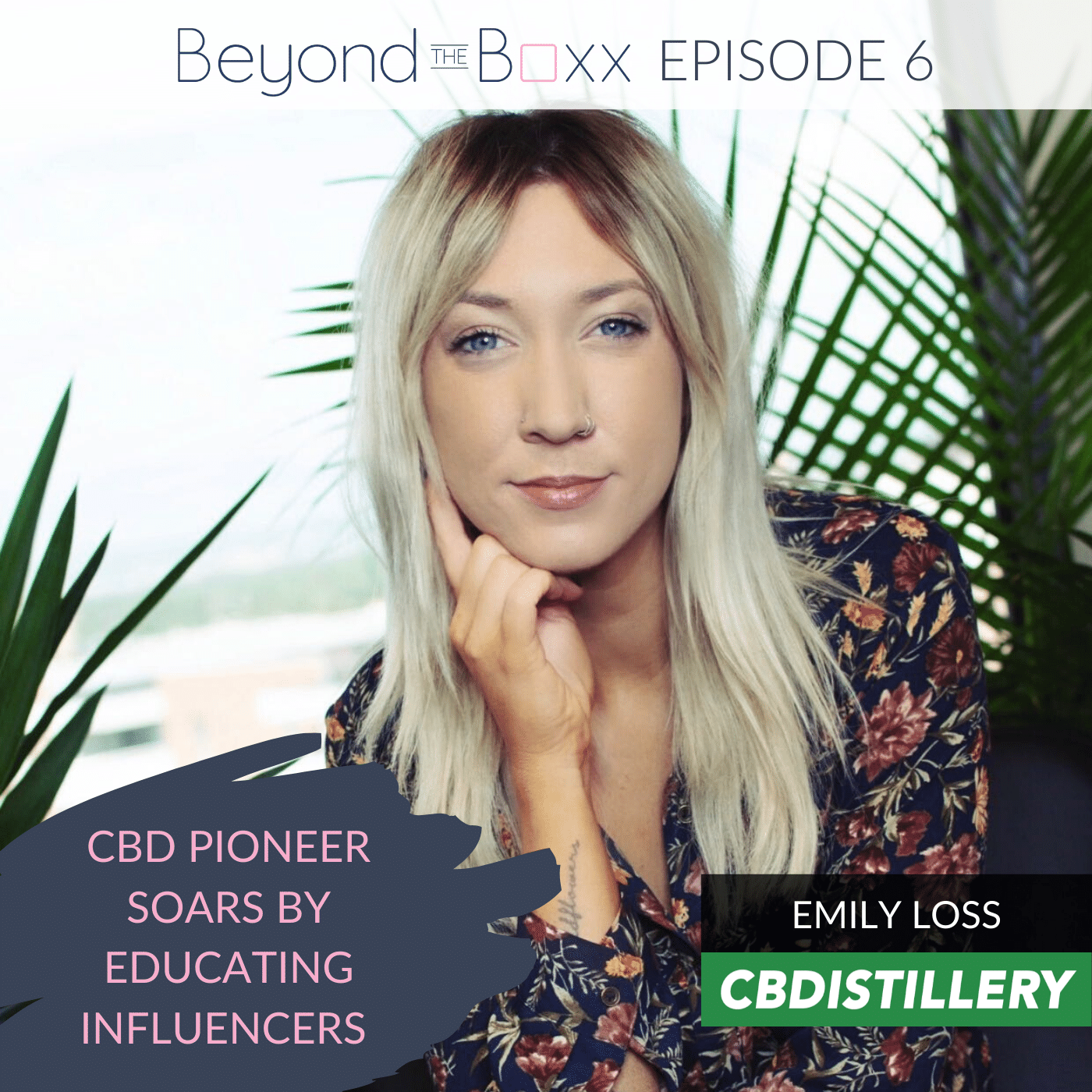 This week's guest on Beyond the Boxx is Emily Loss. 
Emily Loss is Manager of Influencer Relations and Social Media Strategy for CBDistillery, the company that is the driving force behind the #CBDMovement™.
She strives to assimilate brand vision and goals with influencer's voice by pushing boundaries in real-time ad development. Emily has a passion for experience architecture and immersive video, and tries to weave both through all marketing projects that she is a part of. She is passionate about creatively forging emotional connections and authentic relationships between brands and influencers while nurturing online communities and gaining an audience's trust.
Emily is extremely passionate about holistic healing, and progression of the CBD industry. Her mission is to empower others to heal themselves naturally through accurate information, education and the compelling voices and stories of real human beings.