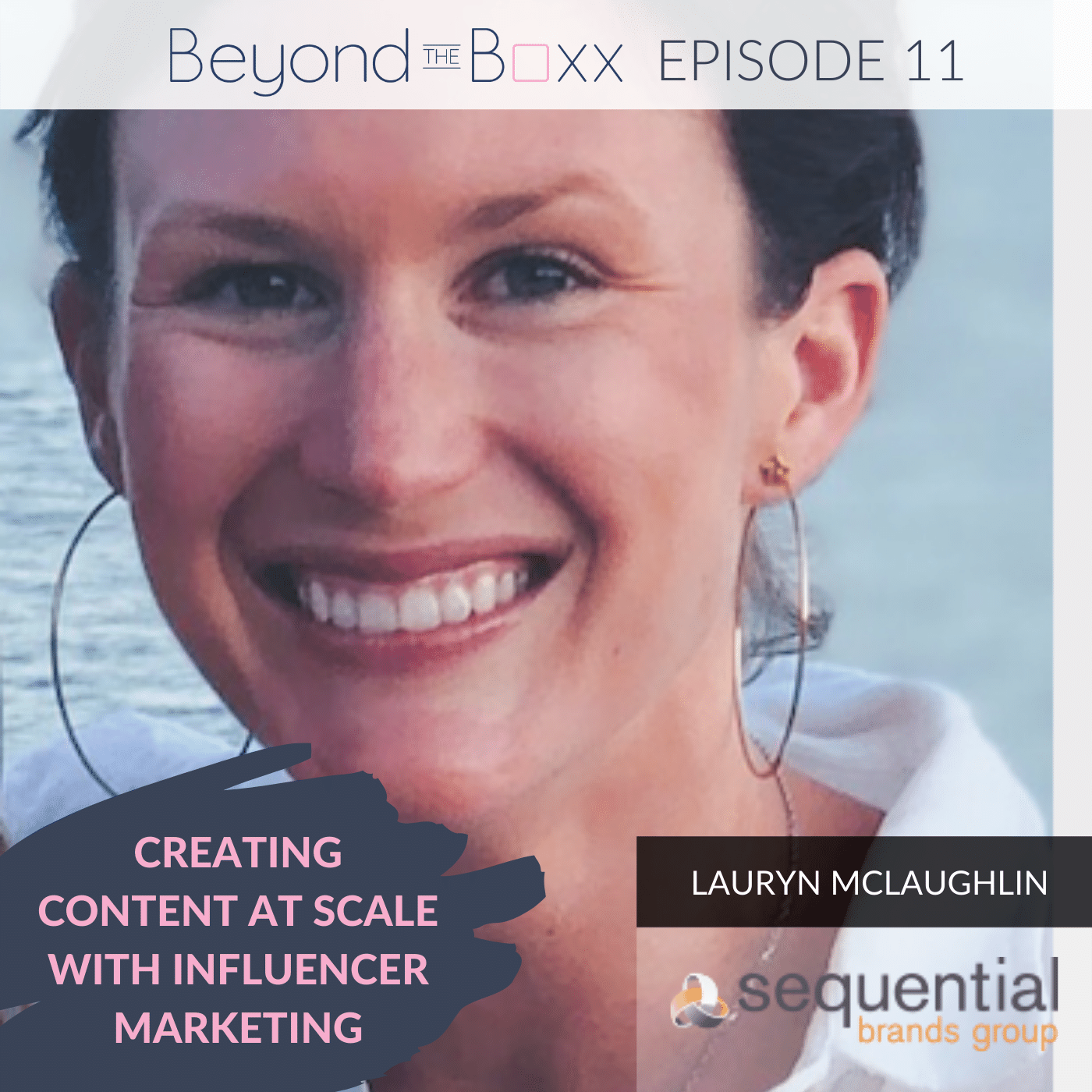 In the world of apparel and accessories, Sequential Brands is one of the largest scale licensing companies with an extensive portfolio of famous brands across multiple industries. And today's guest, Lauryn McLaughlin, seems to manage it all.
On today's episode, your host Sherri Langburt goes on a deep dive going back to how Lauryn started as a digital assistant and what her journey was like in landing this role as the Senior Director of Marketing for Sequential Brands. Sherri also discusses her passion working for a brand and her time at Weight Watchers.
Juggling a portfolio of brands like Lauryn does on a daily basis is no easy task. Sherri asks "How do you make sure you give every brand the love and attention they want? Or is it just defined by how big that brand is?"
There are also the challenges of working with influencers in the beauty and fashion industries. From creating authenticity, clothes that fit and letting influencers choose their own clothes, things could get out of control! 
Listen in at https://podcast.babbleboxx.com as we uncover Sequential Brands secrets to marketing success in this weeks episode.
About Lauryn
Lauryn McLaughlin is the Director of Marketing at Sequential Brands Group, which manages and license a diversified portfolio of consumer brands. Some of these brands includes JOE's, Ellen Tracy, William Rast, Gaiam, And 1, Caribbean Joe, Heelys, Avia, DVS, SPRI, the Franklin Mint, and Jessica Simpson. 
She works within the fashion brands at Sequential, and communicates with a multitude of stakeholders, partners, media, and others, ensuring the brand guidelines and voice are aligned across all the different marketing initiatives. She strives to keep true to the brand and making it authentic, which is the Sequential value proposition. She is passionate about creatively forging emotional connections, which is why Lauryn feels she's in her dream job. "Every day is different and I'm never bored."
Lauryn earned her Bachelor of Arts and Political Science from Bucknell University, and resides in New York City.