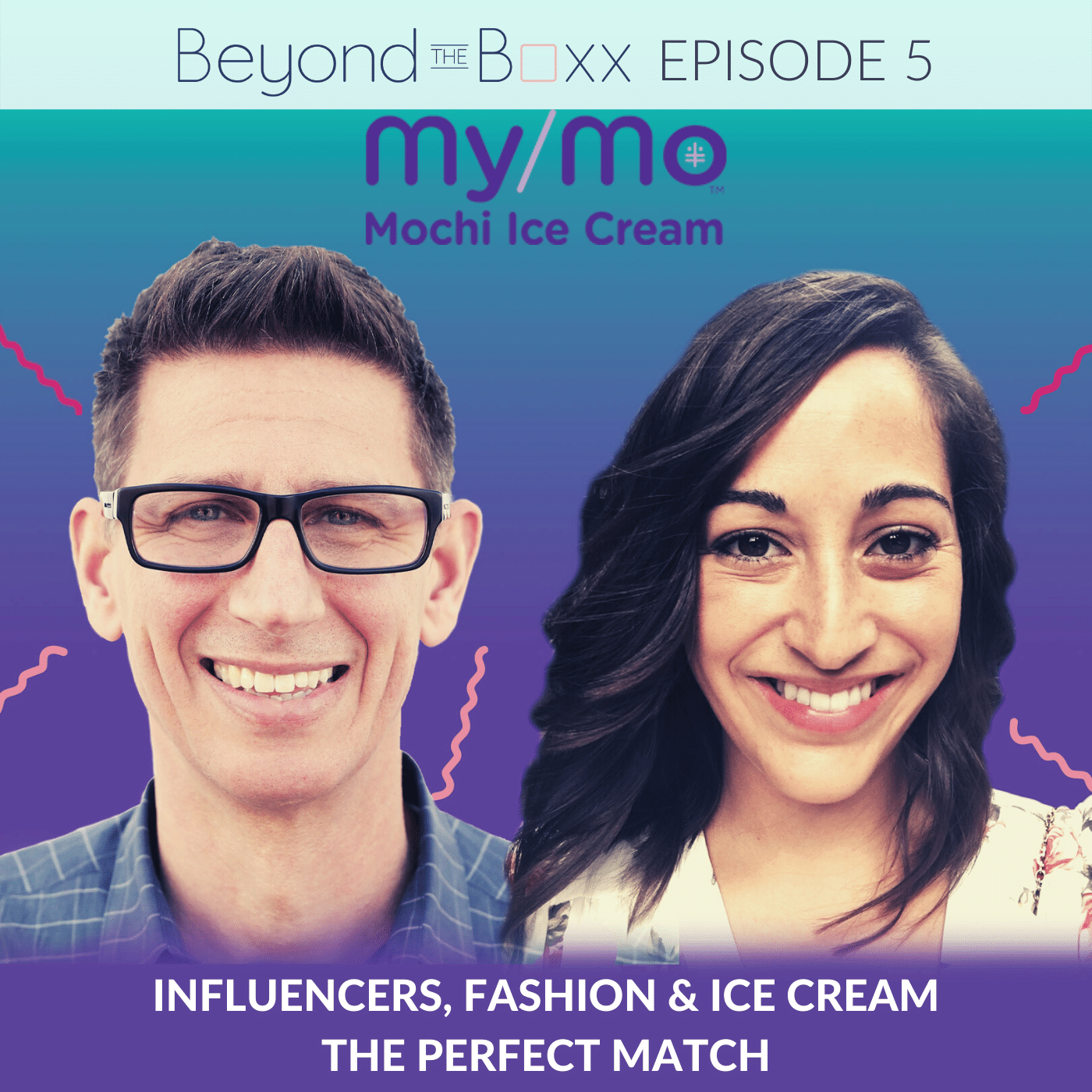 Today's guests are Russell Barnett, CMO My/Mo Mochi Ice Cream and
Angie Thomas, Director of Marketing My/Mo Mochi Ice Cream.
Russell Barnett is a creative marketing executive with deep experience in category-creating food and beverage items. He specializes in providing vision, direction and leadership to entrepreneurially spirited brands.  After a stint in the advertising business, Barnett was asked to open the US Operation and run marketing for an unknown alcohol beverage, mike's hard lemonade. During his tenure he took the brand from inception to +$150M in just 5 years.
Barnett then headed marketing for gardein, where the brand grew from ~$30M to a run rate of ~$90M annually before being purchased by Pinnacle Foods PF (NYSE). Additionally, Mr. Barnett held CMO tenure at KeVita which was recently sold to PepsiCo PEP (NYSE). Other career highlights include launching the popular snack brand popchips in the US, Canada and the UK while creating the "popped chip" category. He was also just named one of Forbes' CMO Next 2019: 50 Game-Changing Marketing Leaders and one of Adweek's 2019 LA Brand Stars.
Angie Thomas is a results-driven, passionate marketing professional with over ten years of experience in the food & beverage industry. She has driven growth of innovative brands such as 5-hour ENERGY, gardein (NYSE: PF), KeVita (NYSE: PEP), JUST water, and most recently, My/Mo Mochi Ice Cream! Prior to CPG, Angie worked for the New York Yankees. Angie graduated magna cum laude from Syracuse University, where she studied Sport Management at David B. Falk School of Sport & Human Dynamics and Public Communications at S.I Newhouse School of Public Communications. During her tenure at SU, she was a 4-year Division I scholarship student-athlete, 4x All-Academic, and 2x Time BIG EAST Softball Champion Pitcher.  Angie was born and raised in New York and currently resides in Los Angeles. 
See more episodes at https://podcast.babbleboxx.com