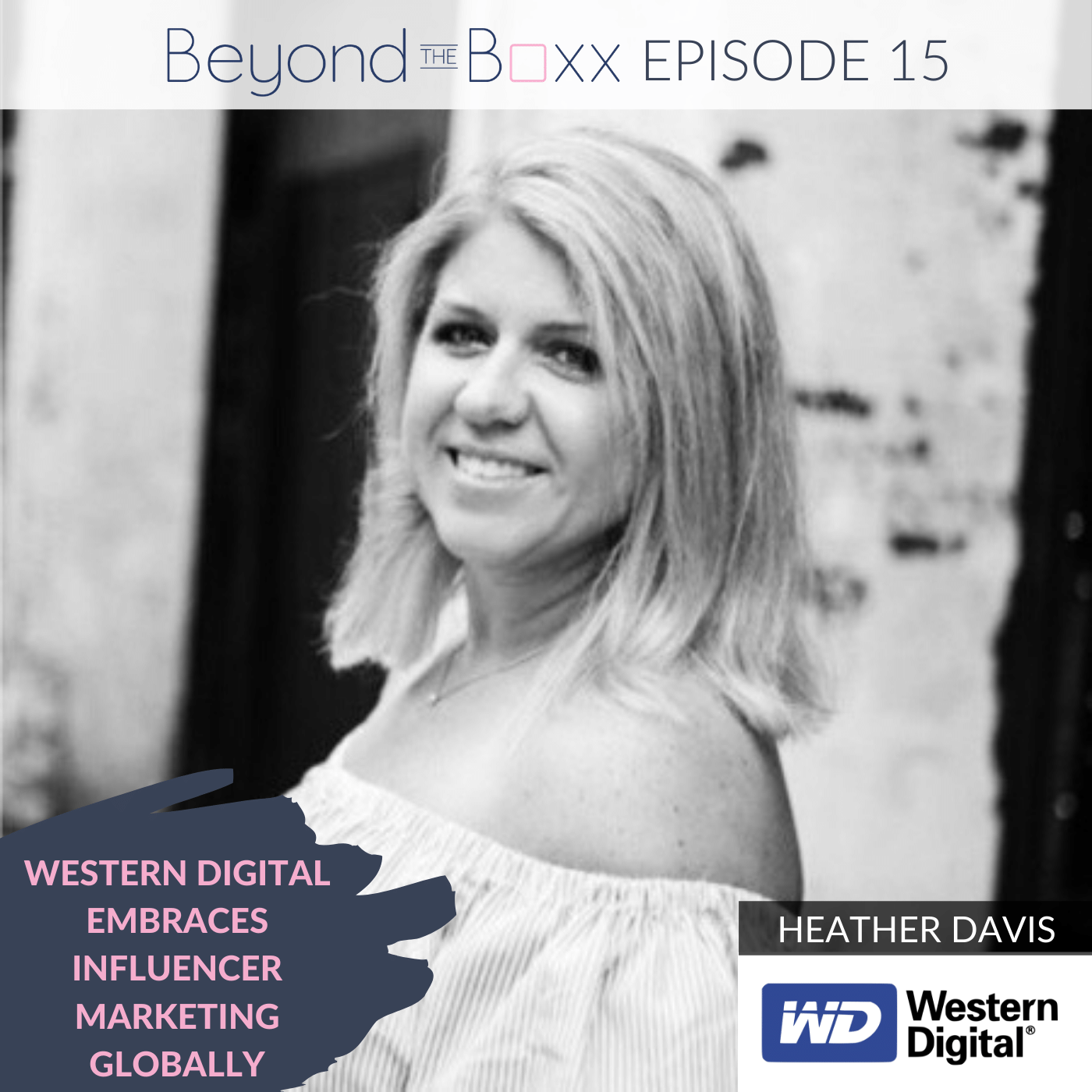 In a world that is increasingly digitized, data storage, backups, hard disk, cloud storage, devices have become terms and language of necessity. Our guest today, from Western Digital, is Heather Davis, who's going to share with us how influencer marketers not only need and use their products, but how Western Digital itself has embraced influencer marketing as part of their overall marketing process.
About Heather Davis Leader of Corporate Communications at Western Digital
A 20-plus year veteran of the Public Relations industry, Heather Davis is a seasoned professional who has been with tech storage giant Western Digital for the past 13 years. She leads the development and implementation of strategic and comprehensive PR plans that integrate traditional and social media tactics both globally and in the Americas. In her time at Western Digital, Heather has driven PR campaigns for several consumer tech products from enterprise to smart video, and also launched the company's first-ever gaming brand, WD_Black. It was with WD_Black that she formally launched the Global Influencer program for Western Digital, an initiative that spans across multiple digital platforms including Twitch and YouTube, and which Heather continues to spearhead.
Born and raised in Orange County, CA, Heather now lives in a sleepy beach town (Cardiff-by-the-Sea) in San Diego County, CA with her husband and their two dogs, Boomer and Emma.  She practices Jiu Jitsu and Muay Thai, and in her spare time, runs Cardiff Sweets, a small-batch custom cookie business. 
Get the complete transcript at https://podcast.babbleboxx.com