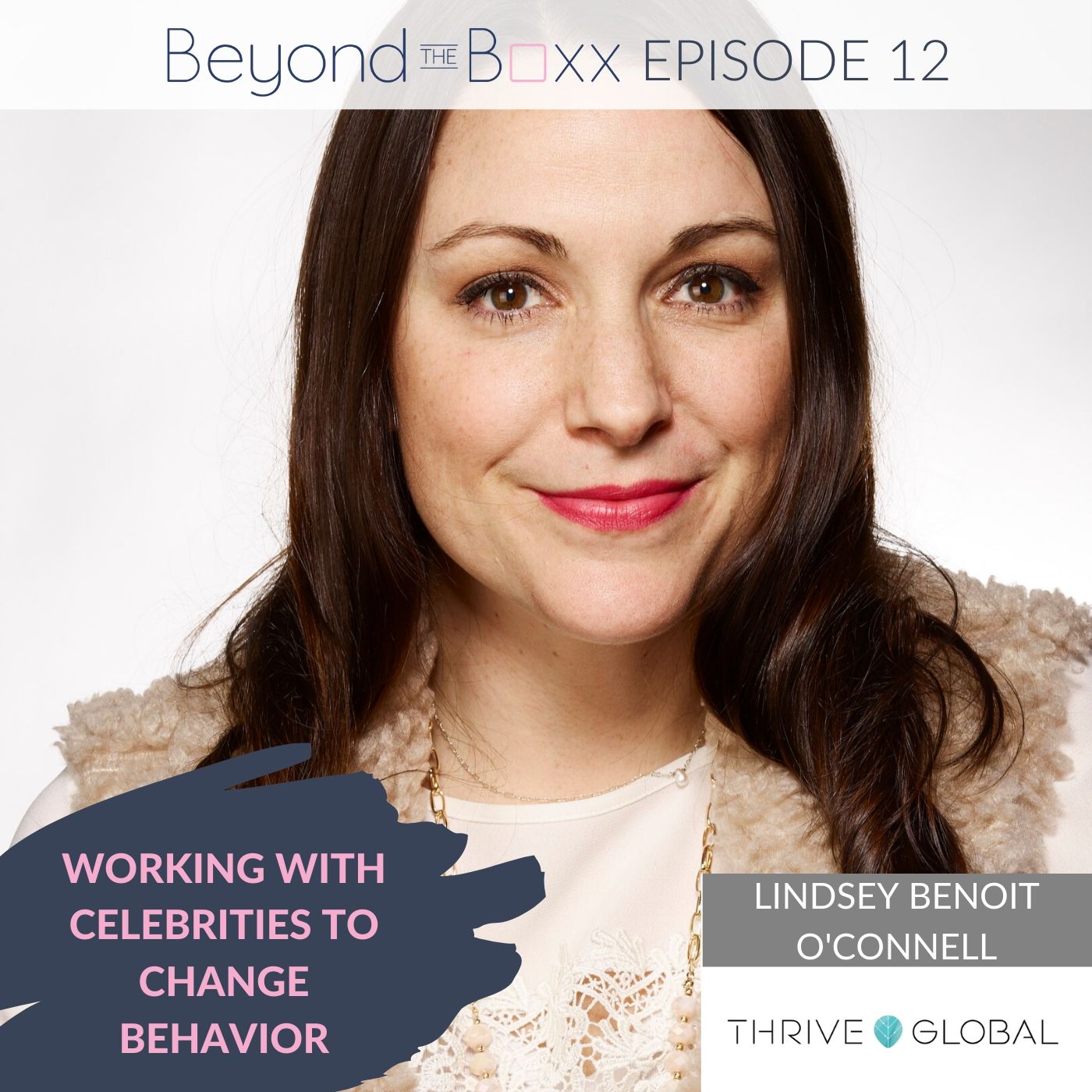 In the world of publishing content is key, particularly when it is celebrity focused. Today we're going to get the inside scoop from Lindsey Benoit on what it's like to work as a deputy editor in entertainment and partnerships.
Lindsey Benoit O'Connell is the Deputy Editor of Entertainment at Thrive Global and the creator of Happily Imperfect Mama — a lifestyle brand celebrating the amazingly-messy and breathtakingly-chaotic aspects of motherhood. At Thrive, O'Connell is responsible for all of the celebrity and thought leader content; as well as booking and producing Arianna Huffington's Thrive Global Podcast and talent curation for WaitWhat's Meditative Story podcast.
Prior to her role at Thrive, O'Connell was the Entertainment + Special Projects Director at Hearst booking covers, features, videos and online stories for Cosmopolitan, Women's Health, Good Housekeeping, Redbook and Woman's Day. She had worked on major initiatives like Vogue's Fashion Rocks and Vanity Fair's Movie's Rock and launched a passion project while at Good Housekeeping — the GH Lab experiential store in the Mall of America with Amazon. She is an advocate for skin and cervical cancer —as a survivor of both — and speaks out about postpartum anxiety and depression awareness. She works in Soho and lives in Astoria, NY with her husband Brian and her adorable son, Hunter.