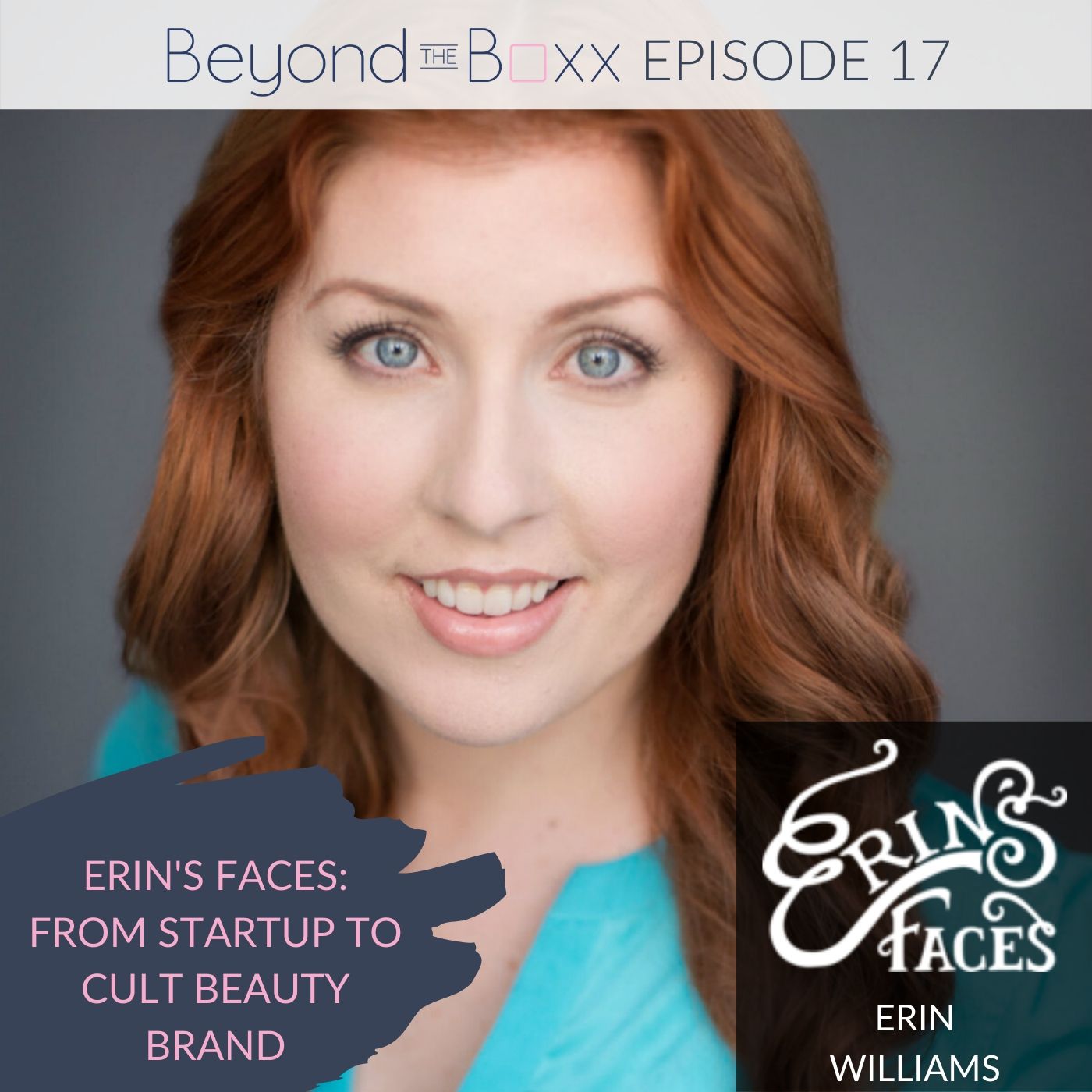 Today's guest is a musical theater performer turned makeup artist, and now CEO of the clean and green cosmetic line, Erin's Faces. Erin is not only all hustle, she's all heart, and I'm delighted to have her join us. 
We discuss how Erin went from being a makeup artist to the CEO of the cult beauty brand. I learned it wasn't without flaws. From packaging her products to learning the best way to fill a bottle there was lots to do and she was on her own at the very beginning. There was even the time Erin had to call her Dad for advice to deal with an overstock issue after a deal went south.
Don't know what clean green beauty is? Erin gives us all a primer on The challenge is there aren't any regulations on clean and green beauty so many brands can make claims. For Erin, it's about using plant based ingredients to avoid potentially toxic chemicals that may be harmful. In the early days it was difficult because even if clean beauty products existed they didn't hold up quite as well on the red carpet.
Early on Erin recognized her strengths and rather than try to figure things out at home, her first products all went to the lab for forumulation and testing. When asked if Erin remembered her first sale she recounts a story of returning to her home in Texas to host a party for friends and family to sell $2000 in product to buy a new laptop.
The beauty industry comes with it's own set of challenges that led Erin to question if she was "too heavy" to run a beauty company. Influencers also have their own set of standards when it comes the types of products they will use in the clean and green beauty products. 
From humble beginnings to a blowout during Black Friday Sale, you'll want to hear more about his incredible startup story in the beauty industry. It didn't happen over night and influencer marketing plays a part of their authentic social media strategy you can follow on their Instagram page https://instagram.com/erinsfaces.